Vieste and Gargano
Beaches, nature and more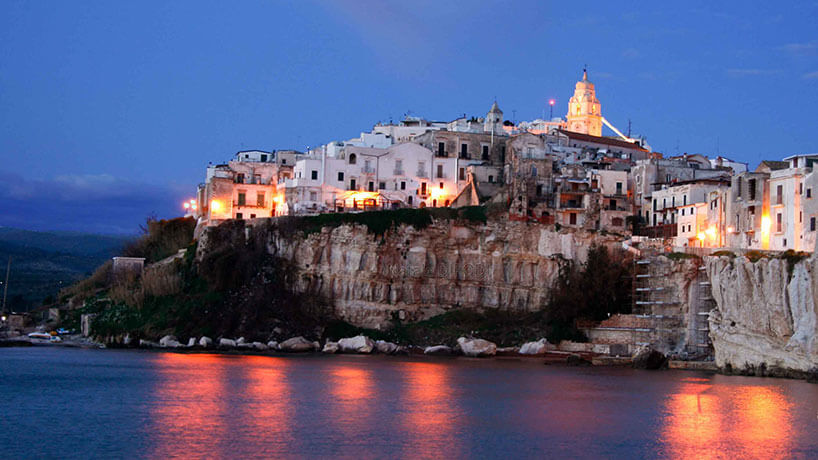 Tenuta Padre Pio is in the countryside surrounding Vieste,   the heart of the National Park of Gargano.
Nearby are the village of Peschici and the beautiful Foresta Umbra, as well as the places of worship of San Giovanni Rotondo and Monte Sant'Angelo (unesco heritage).
How to get there by car
From the North:
Walking along the A14 (Bologna-Bari) the Vieste exit is Poggio Imperiale, then take the highway to Vico del Gargano (end of the freeway), then continue for Vieste.
from the  South:
Walking along the A16 (Naples-Bari), the exit to Gargano is Candela, then take the freeway connecting the motorway exit to Foggia (about 20 minutes), then continue for Vieste.
By public transport:
Numerous national lines take you to Vieste, find information at http://www.ferroviedelgargano.com/, while Foggia is the Gargano and Sita (bus) line and Foggia-Peschici Calenelle ( with a bus stop for Vieste.
From Bari Airport in summer there is a shuttle bus BARI AEREOPORTO – VIESTE.